Services
Internal Medicine, Urgent Care, Weight Loss Clinic, Ultrasound/Echocardiogram, Auto Injuries, W/C Injuries, X-ray and Laboratory services, Pharmacy services, school physicals, immunizations
and free transportation.
Alpha Medical Center is an approved center for INS permanent resident medical examination.






State-of-the-Art Facility

A House for Health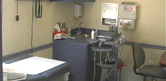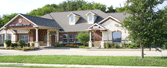 Located in the heart of Lancaster, near Desoto and Red Oak; our medical facility is accessible to anyone in need of health care in these communities.

Our equipment makes everything from treatments to
checkups extremely easy and comfortable.